Room Dividers and Partitions
Room dividers give you the option to divide large rooms into smaller teaching areas. Superbly built dividers in three configurations, FREEstanding™, WALLmount™ or Portable Classrooms provide you with flexibility to set up or adjust as class size dictates.
FREEstanding™ Portable Room Dividers
You can now create instant rooms as easy as…

ChurchPlaza is the discount leader in providing a broad range of room dividers. Our selection of products range from economically portable dividers to those that are permanently installed offering excellent sound attenuation. Compare our prices and services and you'll see why ChurchPlaza has earned the endorsement of more than 40 national denominations, fellowships and ministries.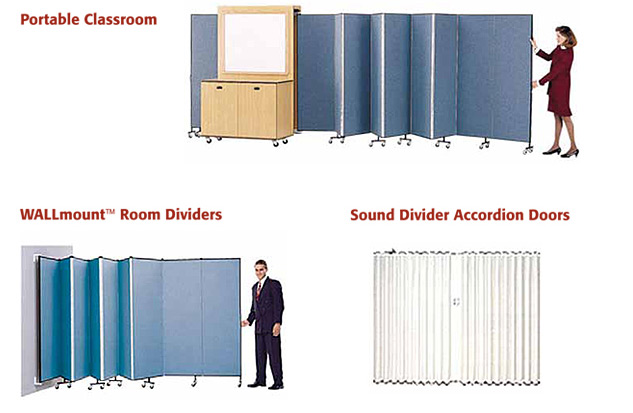 Sound Divider Accordion Doors
Accordion doors provide very high quality sound attenuation, and are becoming more common as a cost-effective means to subdivide classroom space. They are also available in less expensive materials where visual separation is more important than sound separation.