The Games Companies Play & How to Protect Your Church
Today there are many providers of products and furniture for your church, but not all of them offer the same quality of product, a reliable warranty, or do business with the integrity you might expect.
Some providers, including established companies, provide little or no practical warranty protection or use slick evasive language that ensures they won't have warranty responsibilities or costs after the sale.
Here is a concise summary of some practices your church can avoid.  Please read this information carefully!  It could save your church thousands of dollars and many headaches.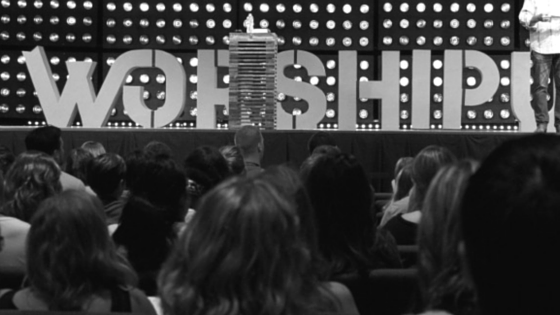 The NO WARRANTY Game
Some internet church seating warehouses featuring "lowest prices" simply offer no warranty.
They dazzle you with many pictures and "specials" and "discounts" stressing low price.  But you can't find any information on their website about the specifications for the materials used in their products or any mention of what they will do if something goes wrong.
And things will go wrong because their business model is based upon buying the cheapest offshore products available to resell to you.  Low quality foam, cheap uncertified fabrics, glides that fall out, wood screws that come loose, formaldehyde infused foundations, undersize frames and so on.  Do your church a favor and move on!
Note: Be careful of the verbal promises you might hear from them…they won't exist when you need it.
The FRAME Game
A sound chair frame is at the heart of good durable church seating. Ideally it will be 16 gauge cold rolled steel with a multi-step high quality electrostatic lead free paint and quality welds.  That kind of frame will stand up to many years of use.
IF a frame warranty is provided, be sure it provides for problem-free use of the chair for many years AND that it covers the entire frame – and not just the welds.
Simply put, either the frame is trustworthy for many years or it isn't. Limiting the warranty to a weld or a "manufacturing defect" is a quiet way of saying they don't trust the entire frame for a long period of time.
Note: If you have a failure 5 years after purchase they may likely claim it should have been noted earlier because it was a "manufacturing defect" and they are not responsible.
The FOAM Game
All foam begins to slowly break down from the moment it is manufactured.  High quality commercial foam will generally carry a warranty not to break down more than 80% of its original form for a 10 year period.  Quality church seating providers will put their warranty on top of the foam manufacturers assuming your provider is using quality commercial foam. But be careful of the word games some chair providers will use!
A well known North American chair seating company offers a "non-prorated" foam warranty against "the complete breakdown" of their foam.  Are you kidding me?  That could mean DUST and is completely unenforceable. Probably worded as such because much of their foam over the years has been remanufactured foam from older discarded foam.  While it's cheaper for manufacturing purposes, it's also vastly inferior to new high quality commercial foam.
Remember, a foam warranty should be specific about what is covered, for how long and how a problem will be resolved if it occurs.
The FABRIC AND SEAM Game
There are really three levels of game players here;  the No Warranty, the Pass The Buck Warranty, and the Real Warranty.
No Warranty: The No Warranty companies may imply their fabric is warranted when in reality it isn't by them or at all.  Remember, if it isn't in writing with specifics on how a problem will be resolved, that warranty doesn't exist.
The Pass The Buck Warranty: A well known sanctuary seating manufacturer will seem to imply their fabric is warranted, when in reality it is designated in the fine print as a "wearable component" (including the seams) and NOT covered in their warranty.  They will tell you the "manufacturer of the fabric" (one of several they may use) provides a warranty (again in the fine print) but they don't tell you who the manufacturer is, how to contact them or how a problem will be remedied.   Practically speaking, this means you have no fabric or seam warranty.
So, what are you supposed to do when the fabric fails? Write some unknown fabric manufacturer and ask for new fabric so you can cut and sew new seats for 50 chairs? These companies use double-speak to give you a false sense of trust in their product while hiding it in the fine print.
Few chair providers warranty the seams of the cushions and only two do so without qualifying conditions beyond three years – and that's when most of the problems would occur.  Be sure you insist on seam coverage and search out the firms offering seam warranty long term.  It is well worth the protection for your church!
A good fabric warranty will certify the number of "double rubs" the fabric is warranted for and cover both the fabric and seams for a specific number of years and tell you how an issue will be resolved if it occurs.
Note: It IS reasonable for the chair provider to note the chairs are only for normal and reasonable indoor church use.
The LIMITED TIME and LIFETIME Warranty Game
Some chair providers will speak dismissively of longer term warranties while noting "that if a problem is going to occur it will happen in the first one or three years".  Well, there is some truth in that. But looking closer uncovers the game they may play.
One internet provider of worship seating offers a lifetime warranty on their products, but a closer looks reveals the game they play. Their chair is comprehensively covered for ONE YEAR and in subsequent years requires the church  pay some or all of the costs of returning the chairs to the company and/or back to the church.  The cost for shipping makes the offer to fix unattractive, thus assuring  the provider the warranty will not be exercised.  This is a deliberate and misleading use of the term "lifetime" so far as we understand it.
Another version of the same game is to offer a comprehensive warranty for two or three years – but then what?  Fabric wears out, foam breaks down, paint chips, foundations break, and your church is holding the bag with no protection.
So are all lifetime warranties bogus? This is a fair question that depends on several important considerations: the reputation of the chair provider, how long they have been in business, what the chair provider means by the term LIFETIME and what components are covered.  It isn't necessarily a gimmick, but always ask and get the answers in writing!
SUMMARY
Church seating warranties are only real if they provide your church with realistic and cost free resolution should your chairs have problems. Be sure to check the fine print to find out what components are and are not covered (in some instances fabrics are excluded). Check to see how long the warranty is for each major component and not just the frame.
Know what the remedy is for a defective chair. Ask for the name and contact person of churches that have had warranty issues resolved (be sure to call at least two to see the quality of the service).
While the many advantages of stackable upholstered seating have made it the choice of most new church seating purchased in America, the rising popularity has also fed the growth of some inferior products, shoddy sales practices, and untrustworthy companies.
So how can your church identify and evaluate a trustworthy warranty?
1) Insist on a warranty that is clearly written, easy to understand with without fine print exclusions.
2) The company covers all components of the chair for specific time periods.
3) There is no cost to your church to fulfill the warranty coverage and especially to transport replacement chairs to or from your church.
Protect your church and only work with companies that will provide your church with a trustworthy warranty.