Operable Wall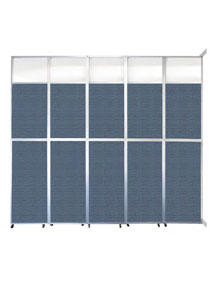 Operable wall partition perfect for dividing open areas with tall ceilings. Heights avaiable to 12′. The entire unit folds and collapses flush against the wall when not in use.
Available in a variety of textures: acoustical fabrics, polycarbonate plastic or woodgrain laminate
Available widths: 7'8″ / 11'6″ / 15'4″ or 19'2″
For more information please call your sales representative at 800-927-6775.