Straightwall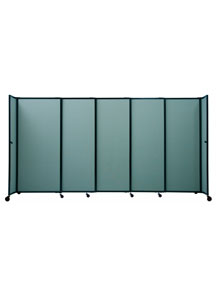 Straightwall panels only move in one direction. Exclusive telescoping hinge design keeps each panel in a straight line at all times. Panels can be opened or closed in an orderly fashion. Create portable walls and sliding doors.Available in a variety of textures: acoustical fabrics, polycarbonate plastic or woodgrain laminate.
Widths available: 7'2″ / 11'3″ / 15'6″ or wall mounted 19'9″
Heights available: 4′ / 5′ / 6′ / 6'10" / 7'6″
For more information please call your sales representative at 800-927-6775.