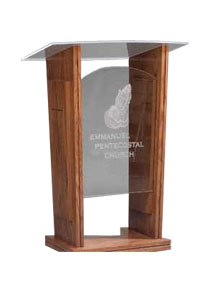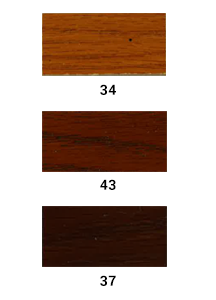 Featuring a routed cross on each side, this pulpit has a timeless design that your congregation will love. Available in three different stains. Etched plexiglass front can be customized with your church's name and a symbol of your choice!
Product Features:
3/8″ plexiglass top measures 21″ X 30″
Height 43″
Width of legs 22″
Depth 15 ½″
Our sales representatives would be happy to provide more information on the P 104 pulpit. Please call 800-927-6775, or submit a contact form on our website.