When it comes to furnishing your church, you're understandably focused on the biggest items – pulpits, communion tables, sound system, instruments, and seating. However, it's also important to consider extra accessories. If you've purchased church chairs, consider investing in these additional items to make worship services run more smoothly.
Essential Church Chair Accessories
Wheeled Hand Cart
Wheels make these carts easy to move and allow you to transport church chairs quickly.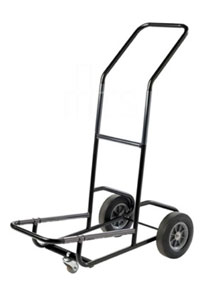 Chair Caddy
Chair caddies provide a way to save on valuable space. Not only can they transport chairs, they can also be used to store seating when it's not in use.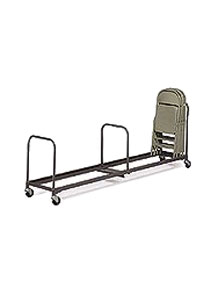 Chair Dollies
When you need to move a large volume of chairs, dollies are a great option. They allow you to stack chairs and efficiently move them, and they can also store chairs when you're done with a service or event.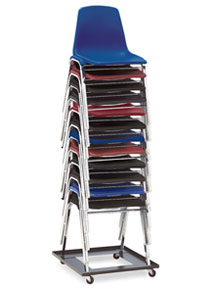 Table Carts
Table carts come in different varieties that can accommodate square, circular, and rectangular folding tables. These carts can easily stack, store, and transport your tables for easy church event setup.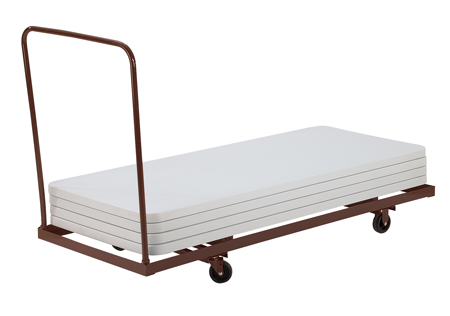 Card Pockets
If your chairs do not already contain card pockets, consider buying these separately. Card pockets are the right size for visitor cards, offering envelopes, and prayer cards. Some card pockets also include communion cup holders.
Benefits of Church Chair Accessories
One of the most time-consuming tasks for any church is setting up chairs. Most congregations need to arrange hundreds of chairs or more. This is a daunting task that requires plenty of volunteers.
Churches that rent space have an even greater challenge as they also need to tear down the chairs every week and store them. Oftentimes, chairs are stacked or tucked away in a closet or spread out among multiple locations due to space constraints. It may be hard to access the chairs, not to mention the amount of time it takes to move each individual chair. Combine that with a time crunch or not enough people to help you move the chairs, and it can really be a chore.
As outlined above, church chair dollies, caddies, and carts are all designed to make setup and tear down easier. Here are some of the key benefits of investing in these chair accessories.
Save on Time
Stacking chairs on a dolly can instantly save on time. No more picking up chairs one-by-one and walking from one place to the next. With a chair cart, you can easily bring multiple sets of chairs directly to your desired location.
Cut Down on Strain for Volunteers
Folding table carts will undoubtedly save energy and will cut down on strain as the dolly will do all of the work for you! Chair dollies and carts provide a safe and efficient way to transport your tables and chairs with ease.
Organize Your Space
We've all had a cluttered closet or a storage room with no organization. Perhaps your additional chairs are inaccessible due to other items being stored on top. Instantly spruce up and maximize space with the proper church chair accessory – whether it be a dolly, cart, or caddy.
Find the perfect chair accessories to make set up, tear down, and storage easier. Contact ChurchPlaza online or give us a call at 1-800-927-6775 to get a quote.