$3.50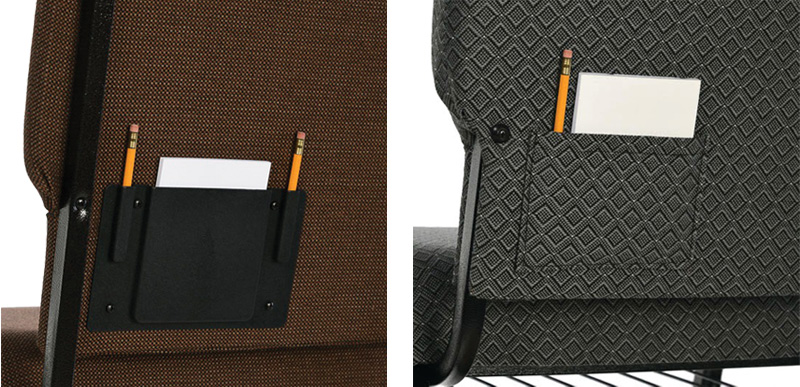 Church seat back pockets can hold visitor cards, offering envelopes, and prayer cards. Designed for durability and practicality, our card holders provide ample storage while seamlessly fitting most standard church chairs. Fabric chair card holders can be added to a custom order; not available for the Harmony or Deluxe Banquet Chair.
Benefits of Church Chair Card Holders
Organizational efficiency: Keep your worship space tidy and well-organized.
Accessibility: Allow parishioners to easily access essential materials during services.
Personal Space: Maintain a clutter-free seating area for a focused worship experience.
Plastic card pockets are priced at $3.50, and fabric card pockets start at $2.00. If you're interested in card holders for your church chairs, contact ChurchPlaza at 800-927-6775. You can also reach out on our website.