The World's Highest Quality Church Seating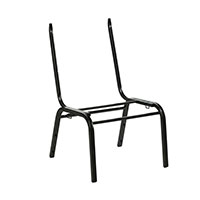 Strongest Frames
Always high tensile strength quality 1010 carbon steel. Our sanctuary chairs use TRUE 1 inch 16 gauge steel (not the weaker 18 gauge) with true mandrel bends with full 1 inch welds and 5/8 inch crossbars for foundations that will support over 1700 lbs and last a Lifetime.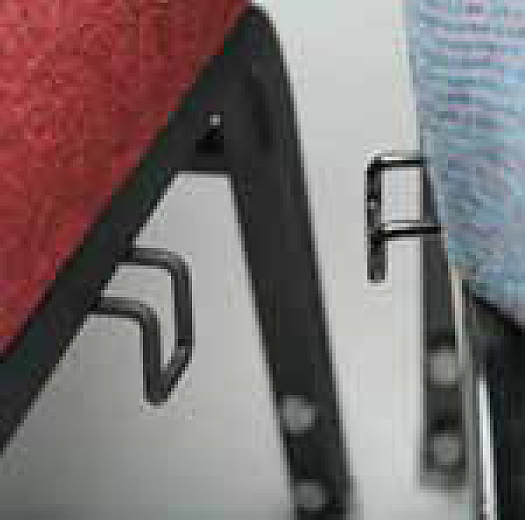 Chair Ganging
Our QuickRelease™ and retractable interlocking chair systems will satisfy building and/or fire code requirements. Easy, convenient and safe to use.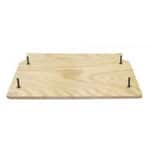 Durable Foundations
Our seat and back foundations are industrial quality ½" CARB 2 certified plywood (never imitation plywood such as OSB, Strandboard or Multi-Ply™) or Space age PolymerTough™ lighterweight for superior strength and holding power. Our wood foundations are certified for safety from cancer-causing formaldehyde emissions.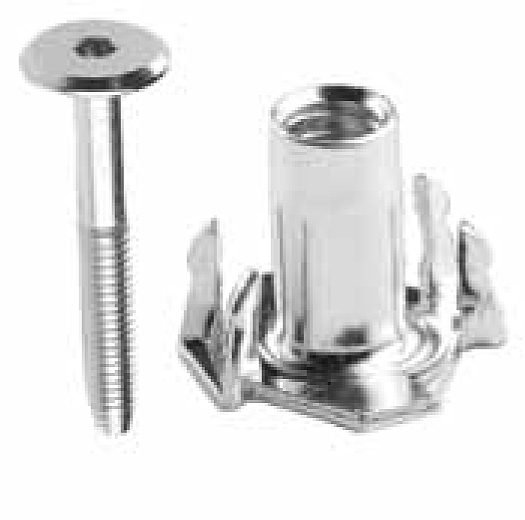 Stafast™ Fastening Systems
ChurchPlaza introduced "T"-Nut construction to the church seating market! We exclusively use Stafast™ steel-to-steel non-slip T-Nuts to hold our real plywood seat and back foundations to the world's strongest church chair frames. Provides 5X the holding power of wood screws and more holding power than BOS™ steel-to-plastic fastening system.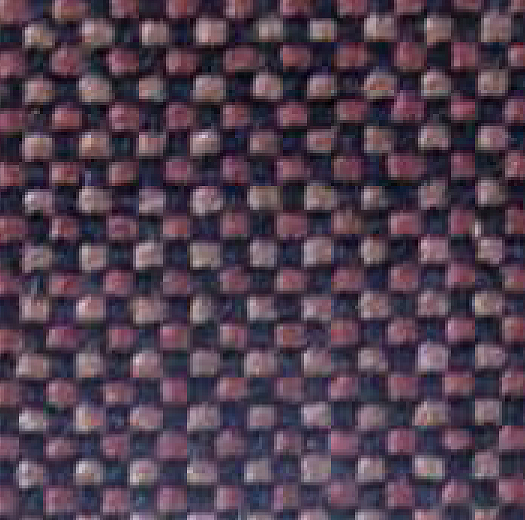 Quality Fabrics
ChurchPlaza fabrics are among the highest quality commercial fabrics available and certified for safety, wearability, color fastness and durability with MoistureBarrier™ protection added at no additional cost. Many fabric choices to match any décor.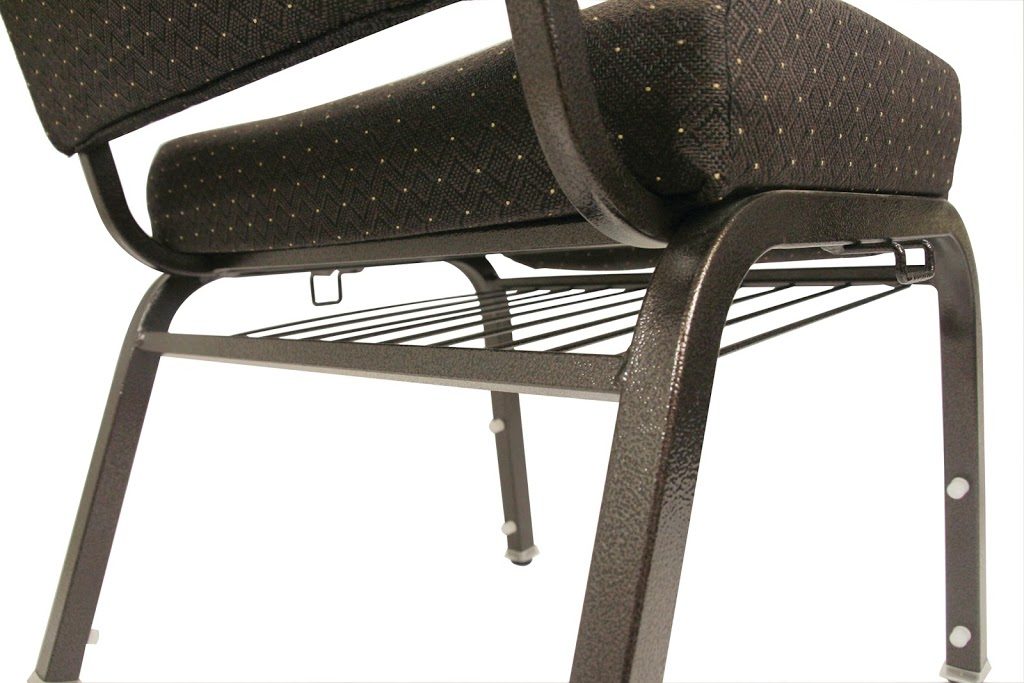 Underseat Bookracks
Durable welded factory installed and painted in the frame color of the chair installation.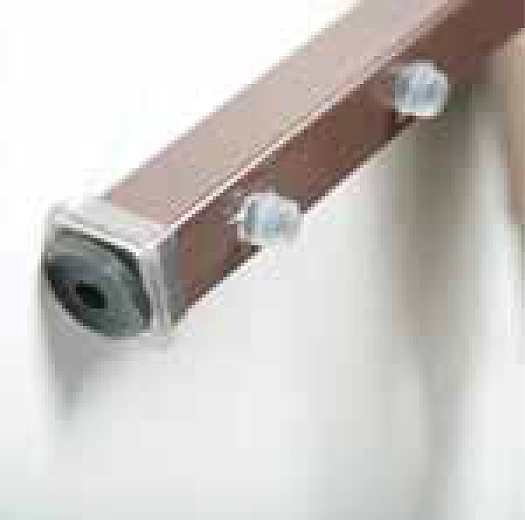 Stack Buttons
Multiple stack buttons have positive tight fit to stay in place and protect the legs from marring during stacking.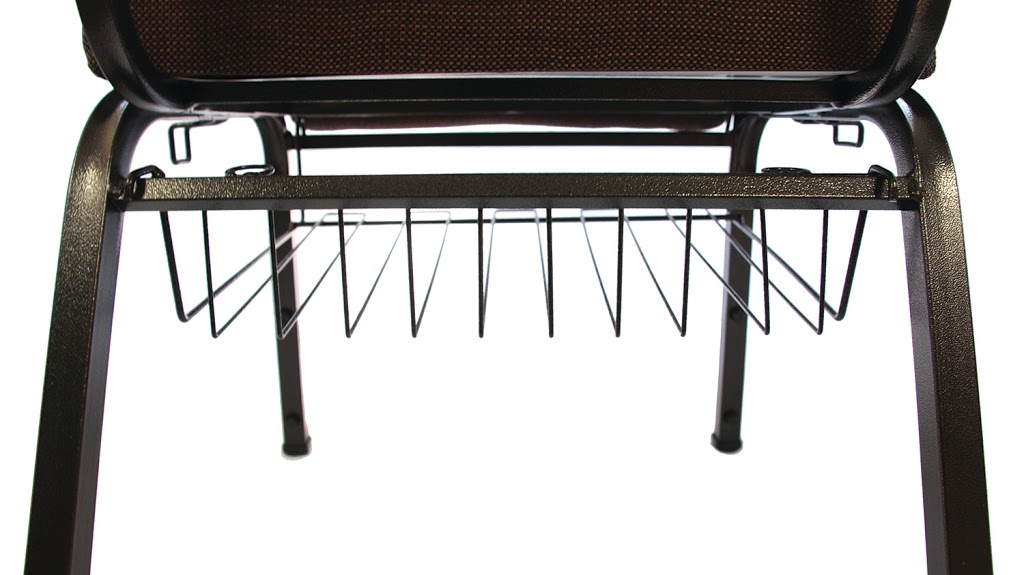 Removeable Bookracks
May be added to chairs after chairs manufactured. Must be removed prior to stacking chairs. Mount for front or rear book access.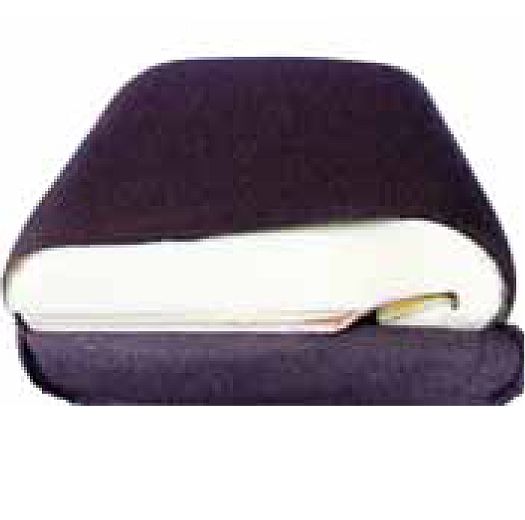 Dual Layer Foam
ChurchPlaza introduced the first dual layer foam chairs to the Worship Market in 1989 and we have continued to perfect the additional comfort of combining a firmer Virgin underfoam with a softer Virgin top foam.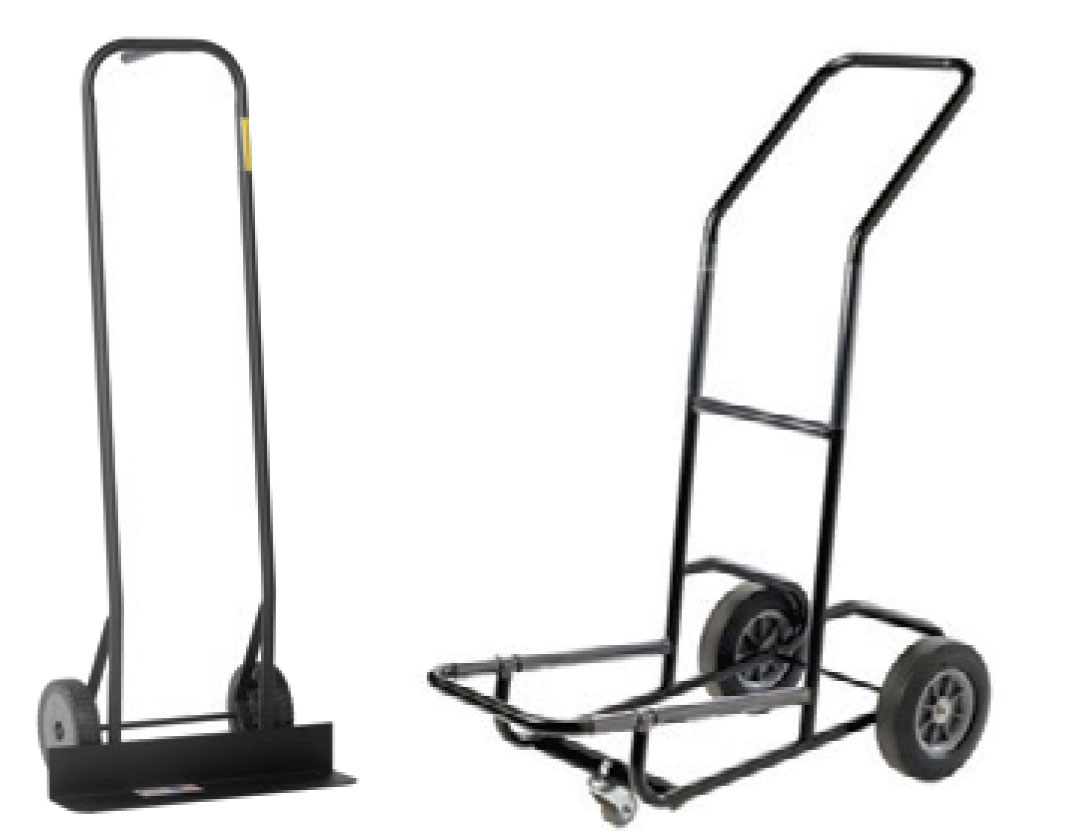 Wheeled Carts
2 wheeled cart for unloading and moving chair stacks into your facility; extra wide toe plate covers the width of the chair and chair base. 3 wheeled cart (CP013-KD) accommodates up to 10 chairs for the ease of transporting chairs to storage within your facility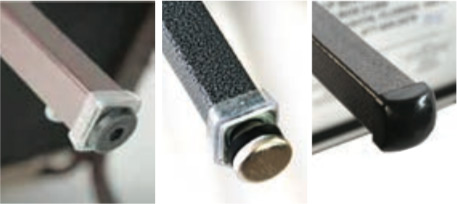 Floor Glides
We offer 3 choices of quality floor glides to best match your floor surface.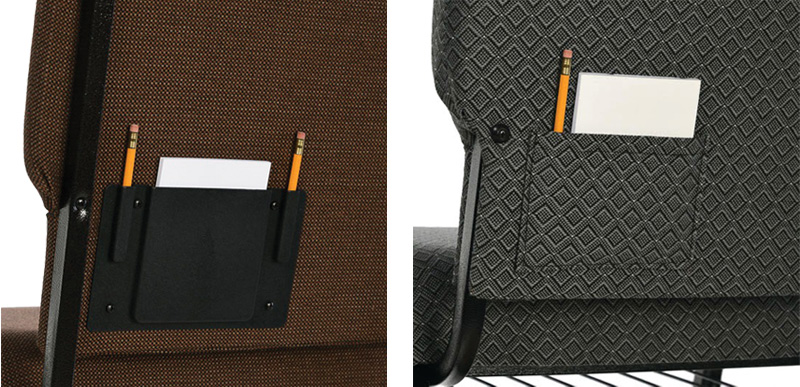 Card Pockets
Visitor cards, offering envelopes, prayer cards, hymnals or Bibles – Card Pockets available in fabric or plastic with or without communion cup holders.