From $539.23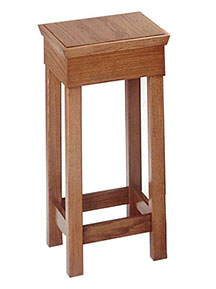 Let the beauty of the flowers stand out with this simple yet elegant stand. The classic design will go with any sanctuary interior. Handcrafted with red oak material and available in light, medium, or dark stains. Matching pulpit chairs, pulpit, and communion table available.
Dimensions: 14″L x 14″D x 32″H
To order this flower stand for your church, call 800-927-6775 or fill out a contact form.