From $718.59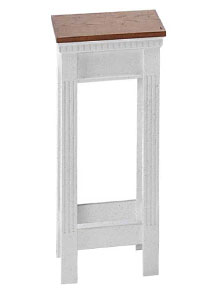 This beautiful flower stand features an open design and a two-tone coloring for contrast. It adds a touch of elegance to any sanctuary. Matching pulpit chairs, pulpit, and communion table are also available.
Dimensions: 14″L x 14″D x 32″H
Two-Tone Flower Stand
Whether you're showcasing arrangements for special occasions, ceremonies, or regular worship services, this flower stand will fit perfectly. For more information, please call our sales representatives at 800-927-6775 or submit a contact form on our website.