From $750.00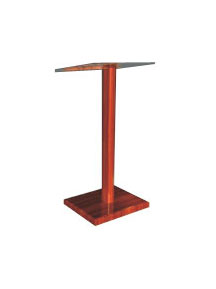 The Advocate Lectern is made of beautiful solid red oak. Lecterns are generally lighter and more portable than pulpits, making them perfect for church plants and smaller sanctuaries.
Product Features:
Acrylic top measures 24″ x 19″
18″ x 18″ base
40″ tall (Customizable to any height)
To order the Advocate Lectern, call us at 800-927-6775 or contact us through our website.