From $1,464.29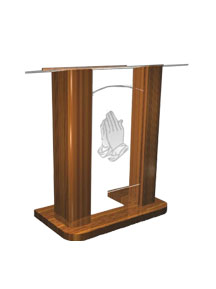 This solid oak pulpit with acrylic top and face will complement any sanctuary! Sturdy oak is sure to last for years, and the front features an etching of hands folded in prayer.
Product Features:
Solid oak rounded legs
Acrylic top ½" (38" wide)
Acrylic face ⅜" (21" X 26")
40" tall
Shipped unassembled with tools
For more information on the Advocate church pulpit, please call our sales representatives at 800-927-6775, or fill out a form on our website.