From $1,780.84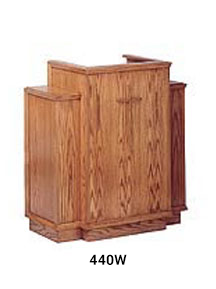 Featuring decorative "wings" on each side, this handcrafted pulpit will add beauty to any church setting. Crafted of North American red oak and available with light, medium or dark stains. Please allow 6 weeks lead time.
Dimensions: 46″H x 44″W x 18.25″D
For more information on this pulpit, please call us at 800-927-6775, or contact us on our website.