From $2,958.24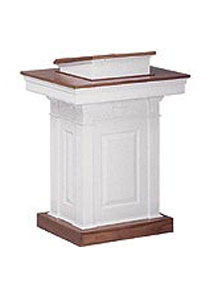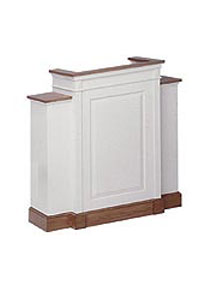 This handcrafted pulpit is available in the two styles pictured here (one with side "wings" and the other without). It includes an adjustable Bible rest that can accommodate a variety of heights. It's made of North American red oak and available with light, medium, or dark stains. Please allow 6 weeks lead time.
An Adjustable Pulpit
This fusion of functionality and elegance is designed to enhance the delivery of your messages. The adjustable pulpit allows speakers to customize their workspace according to their needs, whether they're sharing church announcements, scriptures, or sermon materials.
Interested in this white pulpit with an adjustable Bible rest? Call ChurchPlaza at 800-927-6775. You can also contact us on our website.