From $1,464.29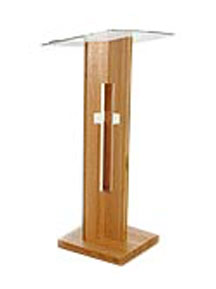 The Teacher Pulpit features a narrow, more open design so that your congregation can feel closer to you. It's also easy to move and transport. The legs are inlaid with brass and the top is made of clear acrylic.
Dimensions: ½″ acrylic top measures 24″ x 20″. Stands 40″ high at the book rail.
For more information, please contact our sales representatives at 800-927-6775 or fill out a website form.