Best Value Stacker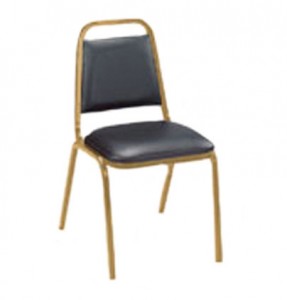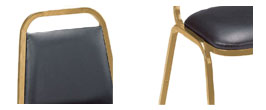 Lightweight Design with built in hand hold.  Above average comfort featuring 2" of quality virgin foam.  Available with extra thick vinyl or certified highest quality moisture barrier fabric.  Variety of frame colors to choose from.
Fabric and Foam are CAL-177 rated.
Stacks 8-10 high.
View our vinyl color options for banquet chairs.