Value Stacker Chair Model 9100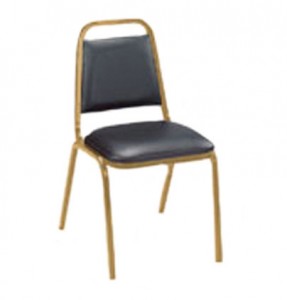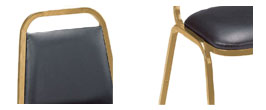 Stacking Shell 8100 – 98% Recyclable, since 1988!
Model # 9100 Value Stacker, basic tubular steel low back stack chair with 1 ½" seat cushion in vinyl. Popular as an affordable solution for all seating venues, it includes a ¾ " square frame with 19-gauge steel, under-seat bars and cushions of high quality upholstery.

Vinyl Upholstery Colors: French Beige, Panther Black or Pleasant Burgundy
Frame: Black Stacks 8-10 high use DY81 or DY9000 dollies for transport.