ChurchPlaza is the first church, sanctuary, and banquet chair provider to laboratory certify its chairs, foundations, fabrics, and foam free from the dangerous emissions of cancer causing chemicals. We certify our chairs through a respected United States Laboratory to meet or exceed all applicable international, U.S., and U.S. government standards. Industry recommendations and requirements for no to low emissions from carcinogenic chemicals are also certified with every chair.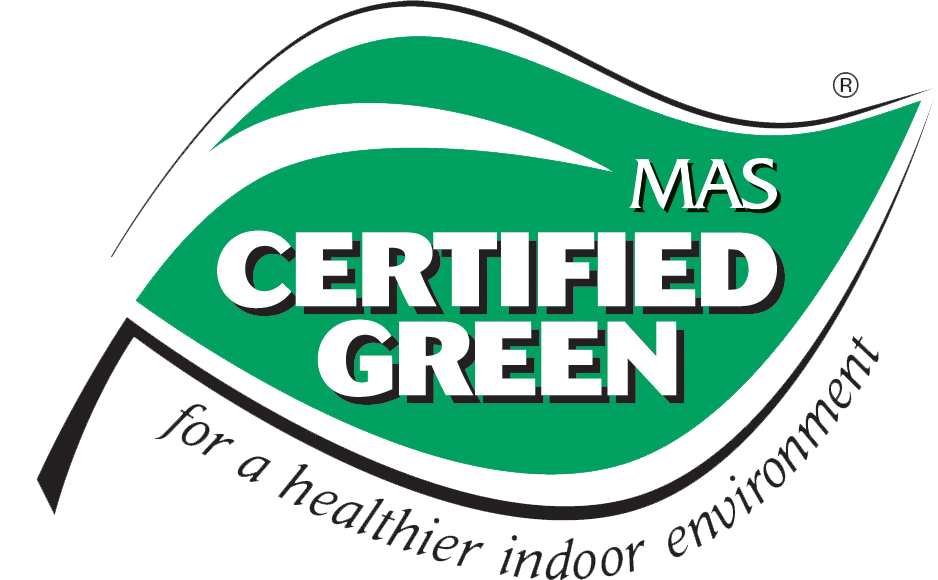 Certified Safe and True
We certify our chairs in accordance with ANSI/BIFMA e-3-2014 furniture sustainability standard section 7.6 which establishes seating to be classified as low-emitting furniture. This certification is done through extensive testing by an internationally recognized, US based commercial testing laboratory. The following chair models are certified in such a manner:
These chairs are also found to be compliant with the California Department of Publish Health (CDPH) freestanding criteria, LEED v4, and CHPS criteria. Qualified project uses of these chairs may be eligible for ANSI/BIFMA e3-2014, LEED, and CHPS criteria.
By successful compliance with these standards, the chairs also meet the criteria of MAS Certified Green. You can view our current MAS Certified Green Certificate of Compliance.
Potential Carcinogenic Dangers
The foam, fabric, foundations and paints of all manufactured chairs carry the possibility of scientifically documented cancer causing fumes from chemicals used in manufacturing. These include formaldehyde, lead, TDCPP and others. That's why furniture used in public schools must be certified to have been manufactured to standards minimizing these dangers.
Your church members deserve nothing less. Getting assurances that the chairs have been tested and are safe is key to protecting your congregation.
Certifying Chairs Before Purchasing
Before purchasing chairs from any seller, we highly suggest obtaining the following assurances in writing from the provider. If they provider refuses, we recommend finding another supplier, as the possible health risks far outweigh any cost savings.
All plywood or pressboard in the seat and back foundations is certified to be in compliance with CARB Phase 2 (California Air Resources Board) and The Formaldehyde Standards for Composite Wood Products Act. Both establish formaldehyde emissions limits for indoor plywood and press board products.

Formaldehyde is a proven irritant and cancer causing agent to humans!

All foam used in the chair is laboratory certified to have non-detectable emissions levels of TDCPP (see below) and is free of formaldehyde.
All chair fabric has been laboratory certified to be in compliance with international free formaldehyde standards contained in JIS 112, the European Oeko-Tex100, and is not on the American Textile Restricted Substances List.
Failure to ensure that the chairs you're purchasing are certified correctly could expose your congregation to dangerous levels of carcinogenic chemical fumes.
About Formaldehyde
Formaldehyde is a colorless, strong-smelling gas often used as a preservative and industrial processes. It is commonly found in many products such as chemicals, particle board, household products, glues, permanent press fabrics, paper products coatings, fiberboard and plywood. Formaldehyde is a known carcinogen and irritant to humans.
To minimize human danger, the United States government and the state of California have enacted strict legislation known as CARB2: The Formaldehyde Standards for Composite Wood Products Act and The California Air Resources Board Regulations for Composite Wood Products Phase 1 and 2.
Although not subject to all provisions of this legislation, ChurchPlaza has voluntarily initiated manufacturing of all church seating to meet the strictest standards using CARB2 Certified raw materials and components in the manufacturing of ChurchPlaza seating.
About TDCPP
TDCPP is a chemical used as a flame retardant by the furniture industry to meet flammability standards. In October 2012, California enacted strict standards limiting the emission of TDCPP (ref. California Proposition 65). TDCPP is a known irritant and carcinogenic to humans. Raw materials used in the manufacturing of ChurchPlaza church and sanctuary seating meet the strictest standards of Proposition 65.
For Chairs Manufactured Before 4/18/2013
From 9/5/2011 to 4/8/2013 ChurchPlaza did not manufacture to meet the same raw material standards now in effect (with the exception of CARB 1 and 2). We have always sought to use the highest quality raw materials for our chairs that meet or exceed the regulations in place at time of manufacturing.
Due to this desire for high quality materials our chair foundations and backs manufactured during this time have lower emissions than most chairs on the market.
We have always used the highest quality raw materials including 100% virgin high density foam free of formaldehyde. These combined factors have combined to make ChurchPlaza's church chairs the highest quality and safest available.