From $246.72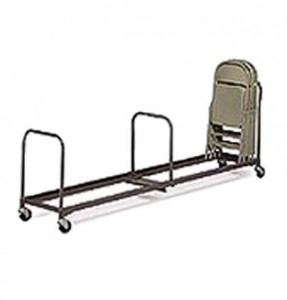 This single level chair caddy is designed to transport and store metal folding chairs. The rails are embossed to prevent chairs from sliding during loading and unloading.
Capacity:
Model DY35 – Holds up to 35 chairs
Model DY50 – Holds up to 50 chairs
To place an order or get a quote, call ChurchPlaza at 800-927-6775 or contact us online.