Plastic Folding Chair Model 800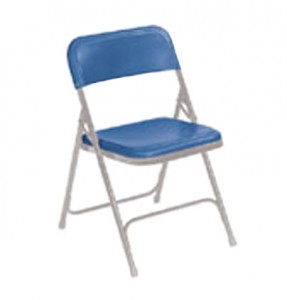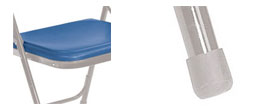 A folding chair that incorporates the strength of a folding chair with the benefits of a plastic folding chair. The plastic seat and back are made of molded and contoured, color impregnated, Polypropylene plastic with special edging to enable stacking up to 80″ high. Plastic seats and back won't fade, won't rust and aren't cold to the touch like steel chairs are! Seat has a steel frame; 7/8″ round tubing, two "U" shaped cross braces; – each one attached to the main frame with two rivets on either side; double hinges; and "V" shaped stability plugs. Perfect for indoor and outdoor events such as meetings, graduation, reception, worship centers, etc.
Available in 4 color combinations.