From $27.23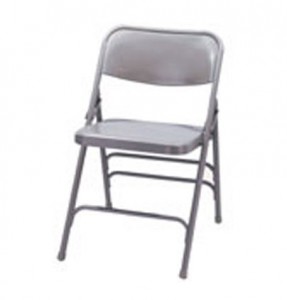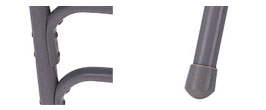 With its sturdy construction and comfortable, lightweight design, this foldable steel chair is a must-have for any meeting, church service, or event that you need extra seating for. When not in use, simply fold them up and tuck them away in a corner, closet, or storage room. They're easy to handle, maintain, and clean.
A Triple Brace Metal Folding Chair
The triple brace steel folding chair features one front cross-brace and two rear cross-braces for added strength, stability, and lastability. Other stability features include:
A double hinge on each side of the chair to prevent legs from buckling
An 18 gauge steel frame
"V" shape plugs on rear legs
A double riveted "U" brace
The full-size back features a comfortable double contour, providing a nice fit for a long sit. For more information about our metal folding chair Model 300, speak with a ChurchPlaza sales representative.