From $103.68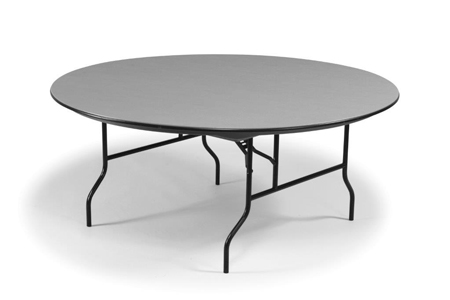 This round light table is perfect for banquets, picnics, and other events. The plastic tabletop will not rust, so you can use it for indoor or outdoor events. It also makes a great table for crafts in the classroom. With a 10 year warranty, you can be sure you're making a smart investment for your church, classroom, or event business.
Dimensions: 48"-72"
Features of Our Light Round Tables
16-gauge steel legs
ABS plastic outer shelf
Condensed cell honeycomb core
Multi-wall bumper edge molding
Corners protected by high impact injection molded PVC guards
Steel plates are epoxy bonded to the ABS plastic bottom to provide solid anchoring points for the legs and the leg brace mechanisms
10 year warranty
For more information, please contact a sales representative at 800-927-6775, or submit a contact form on our website.